| | | |
| --- | --- | --- |
| | Varegrupper | |
| | | |
| --- | --- | --- |
| | Producenter | |
| | | |
| --- | --- | --- |
| | Information | |
AVTech - HD CCTV Hybrid optager - 16 kanaler (TVI + Analog + IP)

H30995 | DVR16T2




4.445,00DKK

Prisen er inkl. 25% dansk moms




Leveringstid: 4 til 8 hverdage.

Butikkens adresse og åbningstid er:
DiscoWorld
Møllehaven 9
4040 Jyllinge - vis på kort

| | |
| --- | --- |
| Mandag til fredag | 09.00 til 17.30 |
| Lørdag og søndag | Lukket |




Denne 16-kanals HD CCTV digital videooptager kan optage både TVI & analoge kameraer. Optageren registrerer automatisk, hvilket kamera der er tilsluttet. Billeder fra analoge kameraer lagres i frame / D1 eller 960H opløsning og billeder fra TVI kameraer lagres i 1080P (fuld HD). Du behøver altså ikke længere at investere i dyre IP kameraer for at få fuld HD kvalitet og du behøver heller ikke at udskifte en eksisterende kabling, da TVI kameraer forbindes via alm. COAX kabel. Denne optager har USB- og netværksbackup, optagelse via motion detection, timer- og alarmindgange. IVS overvågningsfunktion, herunder optælling af personer, virtuelle hegn og enkelt-kanal bevægelses-optagelse. SATA harddisk understøttet og eSATA-forbindelse til ekstern harddisk. Dual high definition video output til både VGA og 1080P HDMI. Lokal styring via IR fjernbetjening og USB-mus. Avanceret mobil overvågning via gratis EagleEyes software. Kompatibel med iPad®, iPhone®, Android®, BlackBerry, Windows Mobile, og Symbian®. Push videofunktion med iPad, iPhone, Android smartphone, og tablet. Optgeren sender øjeblikkeligt videobillederne fra kanal 1 til 8 til den aktiverede mobile enhed, når alarmen udløses. Optageren sender også push-beskeder, når der er et problem med systemet.
compression format: H,264 real-time
high resolution recording:
TVI camera: 1080P/720P
analogue camera: Frame/D1 or 960H
multiplex: allows live display, recording, playback, backup and network operation
backup function: supports USB 2.0 flash drive and network backup
powerful mobile surveillance support on all major platforms including iPad, iPhone, BlackBerry, Windows Mobile, Symbian and Android - Software
intelligent motion trigger recording:
advanced motion detection
scheduled motion detection recording (with 3 adjustable parameters)
Intelligent Video Analysis: 16 channels
virtual fence: a virtual intruder detection line is set to detect intruders crossing the detection line
flow counting: a virtual detection line is set to detect the moving direction of pedestrians for flow counting
automatic integrated Dynamic Domain Name Service (DDNS): free service
system auto recovery after power reconnected
supports daylight-saving function
supports manual / timer / motion / alarm recording functions
multi-language OSD: English, French, Dutch, German, Portuguese, Spanish, Czech, Hungarian, Greek, Chinese, Vietnamese
user manual: English
quick start manual: English, Dutch, French, Spanish, German
USB mus medfølger
Harddisk medfølger ikke (se tilbehør)
IR fjernbetjening: DVRRC4, medfølger ikke (se tilbehør)
optional monitor (not incl.): MONSCA5N
Bemærk: Dette produkt kræver nogen kendskab til netværksinstallation for fuldt udbytte
Producent (varekode): AVTech (AVT216SE)
video format: PAL
video compression: H,264
video input: 16 channels
analogue camera: composite video signal 1 Vpp / 75 Ohm BNC
HDCCTV camera: TVI (HD Transport Video Interface) video signal / BNC
Video output: HDMI (1080p) & VGA (maks. 1920 x 1080 pixels)
maximum recording rate (PAL):
1080P: 1920 x 1080 pixels @ 240 fps
720P: 1080 x 720 pixels @ 480 fps
960H: 960 x 576 pixels @ 400 fps (PAL)
frame: 704 x 576 pixels @ 400 fps (PAL)
adjustable recording speed: -
image quality setting: super best - best - high - normal
hard disk storage:
built-in SATA type: supports 3 x HDD, supported HDD capacity over 4 TB (HDD not incl.)
external eSATA: external hard disk or disk array (Linux system support)
HDD quick cleaning: quick clean-up of the index system of the recorded files. 1 TB in under 2 seconds
recording mode: manual / timer / motion / alarm / remote event
multiplex operation: live display, record, playback, backup and network
audio I/O: 4 x audio in, 2 x audio out (mono)
motion detection area: 16 x 12 grids per camera for all channels
motion detection sensitivity: 3 parameters with adjustable sensitivity levels
pre-alarm recording: yes
backup device: USB 2.0 flash drive / network (for backup and firmware updates)
CMS (Central Management System): -
web transmitting / compression format: -
mobile surveillance: EagleEyes software
smart phones:
push video: on iPad, iPod touch, iPhone, Android phone & tablet
remote login via all smart phone platforms (Apple®, Android®, BlackBerry®, Nokia® Symbian and Windows® Mobile)
computer:
CMS (Central Management System): remote surveillance to monitor up to 10 different IP addresses (Windows & Mac OS)
web browser: Internet Explorer, Firefox, Google Chrome and Safari via Java, QuickTime or VLC plug-in
Ethernet: 10/100BASE-T, supports remote control and LiveView via Ethernet
network connection: supports TCP/IP, PPPoE, DHCP and DDNS function
IR remote control: remote control DVR and PTZ (DVRRC4 not incl.)
PTZ control: yes (via RS-485)
alarm I/O: 8 inputs / 1 output
digital zoom: 2 x (live & playback)
key lock: yes
video loss detection: yes
camera title: up to 6 characters
video adjustments: hue / colour / contrast / brightness
date display format: YY/MM/DD, DD/MM/YY, MM/DD/YY, and off
power source: 19 VDC
Strømforbrug: < 65 W
daylight saving: yes
Operationel temperatur: 10-40 °C
system recovery: system auto recovery after power reconnected
Størrelse: 432 x 90 x 326mm
Valgfrit tilbehør til alarmfunktion og adgangskontrol:
Fotoelektrisk sensor: PEM300D / PEM10D / PEM30DN
NO/NC magnetkontakt: HAA27
Vibrationssensor: HAA15
Indendørs PIR detectors: HAA52N / HAA55
Tastaturer: HAA2866 / HAA2890 / HAA9523S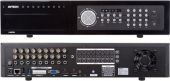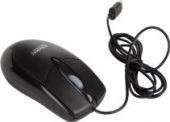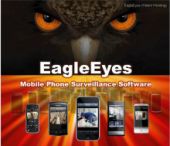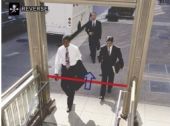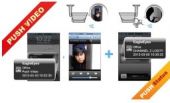 | | | |
| --- | --- | --- |
| | TILBEHøR | |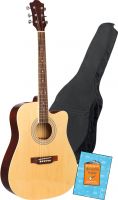 Western Guitar 41" m. taske / perfekt begynderpakke!
1.069,00DKK
699,00DKK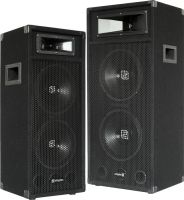 SM 2-vejs discohøjttaler med dobbelt bas (vælg mellem)

| | | |
| --- | --- | --- |
| | Sprog | |
| | | |
| --- | --- | --- |
| | Valuta | |