| | | |
| --- | --- | --- |
| | Varegrupper | |
| | | |
| --- | --- | --- |
| | Producenter | |
| | | |
| --- | --- | --- |
| | Information | |
AVTech - DVR harddiskoptager - 16 kanaler (H.264+Ethernet+HDMI/VGA)

H40559 | DVR16H2




5.599,00DKK

4.789,00DKK

Prisen er inkl. 25% dansk moms




På fjernlager
Leveringstid: 1 til 3 dage.

Denne vare er på lager, men ikke på vores lille butikslager!
Du er velkommen til at skrive i kommentarfeltet på din ordre at du ønsker at afhente varen, så kontakter vi dig når varen er klar til afhentning i vores butik.
Vi modregner selvfølgelig fragten når du kommer.

Butikkens adresse og åbningstid er:
DiscoWorld
Møllehaven 9
4040 Jyllinge - vis på kort

| | |
| --- | --- |
| Mandag til fredag | 09.00 til 17.30 |
| Lørdag og søndag | Lukket |




Digital 16-channel Full Frame H,264 real-time digital video recorder. This means each channel can record 25 images per second in frame or D1 resolution. This DVR supports not only traditional D1, but also the newest 960H recording at 960 x 576 pixels. The 960H recording gives a much better video image when using our 960H (700TVL) cameras.

The DVR has USB and network backup, recording via motion detection, timer and alarm inputs. IVS surveillance function including counting people, virtual fence and single channel motion recording. PTZ camera remote control. SATA hard disk supported and eSATA connection for external hard disk. Dual high definition video output for both VGA and 1080P HDMI. Local control via IR remote control and USB mouse.

Advanced mobile surveillance via free EagleEyes software. Compatible with iPad, iPhone, Android, BlackBerry, Windows Mobile, and Symbian.
Push video function with iPad, iPhone, Android smart phone, and tablet.
The DVR instantaneously sends the video images from channel 1 to the activated mobile device when the alarm input is triggered.
compression format: H,264 real-time
high resolution recording:
Full Frame: 704 x 576 pixels
960H: 960 x 576 pixels with 700TVL cameras: CAMCOLBUL28, CAMCOLD23, CAMCOLD24
multiplex: allows live display, recording, playback, backup and network operation
backup function: supports USB 2.0 flash drive and network backup
powerful mobile surveillance support on all major platforms including iPad, iPhone, BlackBerry, Windows Mobile, Symbian and Android - Software
intelligent motion trigger recording:
advanced motion detection
scheduled motion detection recording (with 3 adjustable parameters)
Intelligent Video Analysis:
virtual fence: a virtual intruder detection line is set to detect intruders crossing the detection line
flow counting: a virtual detection line is set to detect the moving direction of pedestrians for flow counting
automatic integrated Dynamic Domain Name Service (DDNS): free service
system auto recovery after power reconnected
supports daylight-saving function
supports manual / timer / motion / alarm recording functions
multi-language OSD: English, French, Dutch, German, Portuguese, Spanish, Czech, Hungarian, Greek, Chinese, and Vietnamese
user manual: English
quick start manual: English, Dutch, French, Spanish, German
USB mouse: incl.
optional hard disks (not incl.): Se tilbehør
IR remote control: DVRRC4 (medfølger)
video format: PAL
video compression: H,264
video input: 16 channels, composite video signal 1 Vpp / 75 ohm BNC
video output: HDMI (1080p) & VGA (maks. 1920 x 1080 pixels)
video loop out: 16 channels, composite video signal 1 Vpp / 75 ohm BNC
maximum recording rate (PAL):
frame: 704 x 576 pixels @ 400 fps (PAL)
image quality setting: super best - best - high - normal
hard disk storage:
built-in SATA type: supports 2 x HDD, supported HDD capacity over 2 TB (HDD not incl.)
external eSATA: external hard disk or disk array (Linux system support)
HDD quick cleaning: quick clean up the index system of the recorded files. 1 TB under 2 seconds
recording mode: manual / timer / motion / alarm / remote event
refresh rate: 400 IPS for PAL
multiplex operation: live display, record, playback, backup and network
audio I/O: 4 inputs / 2 output
motion detection area: 16 x 12 grids per camera for all channels
motion detection sensitivity: 3 parameters with adjustable sensitivity levels
pre-alarm recording: 8 MB
backup device: USB 2.0 flash drive / network (for backup and firmware updates)
mobile surveillance: EagleEyes software
smart phones:
push video: on iPad, iPod touch, iPhone, Android phone & tablet
remote login via all smart phone platforms (Apple, Android, BlackBerry, Nokia Symbian and Windows Mobile)
computer:
CMS (Central Management System): remote surveillance to monitor up to 20 different IP addresses (Windows & Mac OS)
web browser: Internet Explorer, Firefox, Google Chrome and Safari via Java, QuickTime or VLC plug-in
Ethernet: 10/100BASE-T, supports remote control and LiveView via Ethernet
network connection: supports TCP/IP, PPPoE, DHCP and DDNS function
IR remote control: remote control DVR and PTZ (DVRRC4 incl.)
PTZ control: yes (via RS-485)
alarm I/O: 16 inputs / 1 output
digital zoom: 2 x (live & playback)
key lock: yes
video loss detection: yes
camera title: up to 6 characters
video adjustments: hue / colour / contrast / brightness
date display format: YY/MM/DD, DD/MM/YY, MM/DD/YY, and off
power source: 19 VDC
Strømforbrug: < 64 W
daylight saving: yes
Operationel temperatur: 10 - 40°C
system recovery: system auto recovery after power reconnected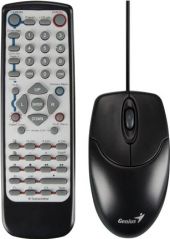 | | | |
| --- | --- | --- |
| | TILBEHøR | |

Løbelys sæt med musikstyring og autospeed, 6 LED moduler
595,00DKK
399,00DKK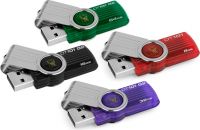 Kingston DT101G2 USB Nøgler (vælg mellem)
| | |
| --- | --- |
| 16GB - Sort | 85 |
| 32GB - Lilla | 155 |

| | | |
| --- | --- | --- |
| | Sprog | |
| | | |
| --- | --- | --- |
| | Valuta | |