| | | |
| --- | --- | --- |
| | Categories | |
| | | |
| --- | --- | --- |
| | Manufacturers | |
| | | |
| --- | --- | --- |
| | Information | |
Velleman - PCSU1000 PC oscilloskop m. USB, 2 kanaler, 60MHz

H23043 | PCSU1000




2.445,00DKK

The price includes 25% Danish VAT




In stock
Delivery time: 1 - 3 workdays.

This article is in stock, but not in our shop.
You are welcome to write in the comment field that you want to pick up the article yourself. We will contact you when the article is ready for collection in our shop.
Shipment charges are deducted when you collect the article in our shop.

The address and opening time for the shop:
DiscoWorld
Møllehaven 9
4040 Jyllinge - show on map

| | |
| --- | --- |
| Monday to Friday | 09.00 til 17.30 |
| Saturday and Sunday | Closed |




Vellemans PCSU1000 digital oscilloskop - til visualisering af elektriske signaler - er strømforsynet direkte fra PC via USB porten. Den simple USB tilslutning gør det nemt at foretage målinger via LABTOP computere. Instrumentet er derfor særdeles velegnet på værksted/laboratorium såvel som ude i felten. Høj billedopløsning, helt ned til 0.15mV, stor båndbredde samt sampling frekvens op til 1GHz, gør dette oscilloskob til et særdeles kraftfuld hjælpeinstrument. Den medfølgende software dækker nærmest alle behov, men for dem som ønsker en udfordring så medfølger der DLL til kodning af dine egne funktioner.
Oscilloskop:
Time base : 20ns til 100ms per division
Trigger source: CH1, CH2, EXT eller free run
Trigger edge : rising eller falling
Trigger level : full-screen adjustable
Step interpolation : linear eller smoothed
Markers for : spænding og time/frequency
Input område : 5mV til 2V/division
Indgangsfølsomhed: 0.15mV display resolution
Auto set-up funktion og X10 option
Pre-trigger funktion
Readouts: True RMS, dBV, dBm, p til p, Duty cycle, Frequency…
Record length: 4K samples / channel
Real time sampling frekvens: 1,25kHz til 50MHz
Sampling frequency for Repetitive signals: 1GHz
Spectrum analyser:
Frequency område : 0 .. 1,2kHz til 25MHz
Linear eller logarithmic timescale
Operating principle : FFT (Fast Fourier Transform)
FFT resolution : 2048 lines
FFT input channel : CH1 eller CH2
Zoom funktion
Markers for amplitude og frequency
Transient recorder:
Timescale: 20ms/Div til 2000s/Div
Maks. record time : 9.4hour/screen
Automatic storage of data
Automatic recording for more than 1 year
Maks. number of samples : 100/s
Min. number of samples : 1 sample/20s
Markers for time og amplitude
Record og display of screens
Generel information:
Indgange: 2 channels, 1 external trigger input
Indgangsimpedans: 1 Mohm / 30pF
Båndbredde: DC til 60 MHz ±3dB
Maks. indgangsspænding : 30V (AC + DC)
Indgangsstik: DC, AC og GND
Strømforsynet via USB port (500mA)
Minimum system krav:
PC med Windows 2000 / XP / Vista (softvare ver. 3.03) eller Windows 7 (32- bit og 64-bit)
SVGA display card (min. 800x600, 1024x768 recommended)
Mus
USB port 1.1 eller 2.0 kompatibel
CD Rom drev
Inkluderet:
USB PC oscilloscop
2 x 60MHz probesæt (PROBE60S)
USB kabel
Software på CD
Eng. 'Getting started' manual
Bemærk: Installation af driver på en Windows 8 PC forudsætter, at du forudgående går ind i Windows maintenance mode og deaktivere 'Driver signature enforcement'.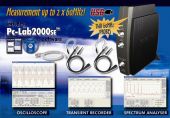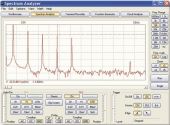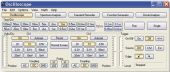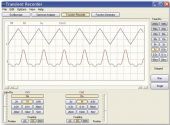 | | | |
| --- | --- | --- |
| | ACCESSORIES | |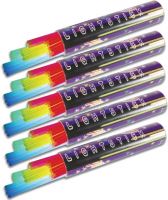 Light sticks - 250 pcs / 20cm mixed colours with clips (5 boxes with 50 pcs)
450,00DKK
229,00DKK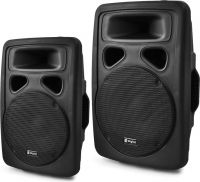 SP Active PA Speaker, ABS lightweight design (vælg mellem)
| | |
| --- | --- |
| Active w. 10" bass 400W | 899 |
| Active w. 12" bass 600W | 1.199 |
| Active w. 15" bass 800W | 1.499 |

| | | |
| --- | --- | --- |
| | Languages | |
| | | |
| --- | --- | --- |
| | Currencies | |