| | | |
| --- | --- | --- |
| | Categories | |
| | | |
| --- | --- | --- |
| | Manufacturers | |
| | | |
| --- | --- | --- |
| | Information | |
MeanWell - Inverter - 12V / 300W modificeret sinus, Schuko

H48203 | A301-300-F3




663,00DKK

The price includes 25% Danish VAT




Delivery time: 4-8 workdays.

The address and opening time for the shop:
DiscoWorld
Møllehaven 9
4040 Jyllinge - show on map

| | |
| --- | --- |
| Monday to Friday | 09.00 til 17.30 |
| Saturday and Sunday | Closed |




Inverter for omforming af 12Vdc batterispænding til 230Vac netspænding.Bemærk: Modificeret sinus invertere fungerer ikke sammen med el-udstyr som trækker en induktiv belastning, som eksempelvis lysstofrør. Switchmode strømforsyninger (som f.eks. strømforsyninger til bærbare computere) kan blive ødelagt eller kan ødelægge inverteren, disse bør derfor ikke tilsluttes. For strømforsyning af switchmode strømforsynede apparater anbefales en ren sinus inverter. Denne type inverter er imidlertid velegnede til små køleskabe, glødelamper, AC motorer og andet udstyr som ikke er switchmode strømforsynet.
12 VDC indgang
Power tænd/sluk kontakt
Indgangsspændingsområde: -15% - +25%
Udgangsspændingsregulering: ±10%
Beskyttelse: Lavtbatterialarm - lavtbatteri sluk - overspænding - over-temperatur - output kort - input polaritet omvendt - overbelastning
Topologi: microprocessor
Godkendelser: e13/CE
1 års garanti
Kompakt størrelse
Modificeret sinuskurve
Kortslutningsbeskyttet på udgangssiden
Lavtbatterialarm
Lavtbatteri sluk
Termisk + overbelastningsbeskyttelse
Børnesikret
Udgang:
Sikkerhed model nr .: A-300-300W
AC spænding: 230V
Maks. effekt: 300W
Bølge effekt: 600W
Kurveform: Modificeret sinuskurve
Frekvens: 50Hz ±14%
AC regulering: ± 10%
Standard receptacles: TYPE-3
LED Indikator: grøn LED for strøm på; rød LED til strømsvigt status
Indgang:
DC strøm: 35A
Ingen belastning strømtræk: 0.36A
DC spænding: 12V
Spændingsområde: 10-15VDC
Effektivitetsgrad: 82%
DC stik: cigaret stik, batteri klip
Sikring: Batteri ledning 35A, cigarettænderen 15A
Beskyttelse:
Lavtbatterialarm : 10±0.5V
Lavtbatteri sluk: 9.5±0.5V
Over-spænding: 15-17V
Over-temperatur: 45 ±5°C/113 ±9°F
Kortslutning på udgangssiden: shut-off
Miljø:
Operationel temperatur: 0 to +30°C @100% belastning, 40 °C @ 50% belastning
Operationel luftfugtighed: 20%-90% RH ikke-kondenserende
Opbevaringstemperatur, fugtighed: -30 to +70°C/-22 to +158°F, 10 - 95% RH
Temperatur koefficient: 0.05%/°C (0-50°C)
Sikkerhed & EMC:
Isolationsmodstand: I/P-O/P:100MOhm min./ 500 VDC / 25°C/70% RH
EMI ledning & stråling: overholdelse af EN55022 klasse B, 72/ 245/CEE, 95/ 54/ CE
EMS immunitet: overholdelse af EN61000-4-2,3
LVD: I overensstemmelse med EN 60950
Andet:
Middeltid mellem fejl: 200000 timer min. MIL-HDBK-217F (25°C)
Størrelse (LxBxH): 165x88x74mm
Køling: > 100W or >; 40°C(NTC) med tændt blæser
Anvendelser: Hjemmeapparat, el-værktøj, kontor og bærbart udstyr, køretøjer, osv.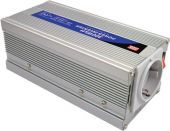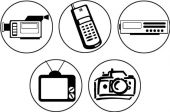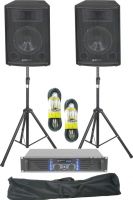 Lydanlæg 12" bas/500W, komplet med forstærker, stativer og kabler
4.595,00DKK
2.799,00DKK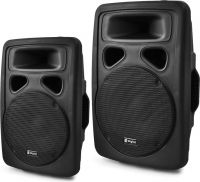 SP Active PA Speaker, ABS lightweight design (vælg mellem)
| | |
| --- | --- |
| Active w. 10" bass 400W | 899 |
| Active w. 12" bass 600W | 1.199 |
| Active w. 15" bass 800W | 1.499 |

| | | |
| --- | --- | --- |
| | Languages | |
| | | |
| --- | --- | --- |
| | Currencies | |