| | | |
| --- | --- | --- |
| | Varegrupper | |
| | | |
| --- | --- | --- |
| | Producenter | |


iDance Cyclone 400 Black "B-STOCK"
441,00DKK
339,00DKK

| | | |
| --- | --- | --- |
| | Information | |

Et moving head er en lyseffekt der som navnet indikere kan bevæge sig ligesom et hoved. En moving head kan dreje på begge akser det kalder man Pan og Tilt. Det gør den til en af de mest versatile lyseffekter på markedet, da den kan dække store områder og den kan programmeres til, at pege stort set* i den retning man ønsker. (*stort set, fordi den ikke kan bevæge sig hele vejen rundt vertikalt (tilt))
Moving heads er på grund af deres design brugt rigtig meget indenfor professionelle lys opsætninger. Det kan f.eks være i et teater hvor man har mange forskellige forestillinger og derfor hvis man vil undgå, at skulle købe nye lyseffekter hver gang man skifter forestilling, så er man nødt til at have noget udstyr som kan en masse forskelligt. Det her at moving heads er rigtig gode, de kan programmeres til, at lyse lige derhen man gerne vil have og har typisk et væld af farver og figurer som også kan programmeres. Moving heads benyttes også til meget andet end teater, rigtig mange diskoteker bruger dem, da det er nemt at skabe nye kombinationer af lys og det er nemt at dække store arealer, det medføre at de altid har noget lækkert lys og ikke skal investere i nyt lys hele tiden. I de senere år er også mobile diskoteker begyndt, at kigge mod moving heads, det har givet anledning til, at man hos producenterne har lanceret en masse forskellige arter af mini moving heads som er blevet super populære hos mobil DJ's. Der er helt sikkert nogle mobile diskoteker der er store nok til, at bruge de store moving heads, men for mange af de mindre mobile diskoteker er mini moving heads en bedre løsning. De er super kompakte, kan meget af det samme som de store moving heads, koster halvt så meget og giver et fantastisk lysshow til en fest.
Moving heads kan typisk styres via indbygget musikstyring, indbyggede programmer eller via DMX programmering. De store moving heads er ofte mest velegnede til brug sammen med en DMX styring, da et af de primære formål med en moving head er, at lave specifikt lys der peger i en specifik retning. Med Mini moving heads derimod kan det ofte være en bedre løsning, at lave en opsætning med master/slave som kører musikstyring eller via indbyggede programmer. Det giver et flot lysshow som man ikke skal gøre så meget ved, det er en super god løsning til f.eks mobil DJ brug. Er du i tvivl om hvilken løsning der er den rigtige for dig er vi altid klar til, at hjælpe dig på mail og telefon.
| | | |
| --- | --- | --- |
| | TILBUD i kategorien: Moving Heads | |

Eurolite LED MFX-7 Ball


Før: 4.079,00DKK

3.439,00DKK


Razor500 Moving Head with Rotating lenses "B-STOCK"


Før: 4.549,00DKK

2.609,00DKK


Panther 15 Pocket Beam LED moving head "B-STOCK"


Før: 1.895,00DKK

929,00DKK


BeamZ Panther 15 - Mini Moving Head Spot / 10W LED RGBW


Før: 1.895,00DKK

1.019,00DKK


BeamZ Illusion 1 Moving Head LED Beam med LED Ring


Før: 2.195,00DKK

1.459,00DKK


Illusion 1 Moving Head LED Beam with LED Ring "C-STOCK"


Før: 2.195,00DKK

799,00DKK


Vare sæt - pakketilbud nr. 10003364


Før: 3.288,00DKK

2.189,00DKK


BeamZ Panther 60 LED stråle Moving Head


Før: 3.695,00DKK

2.259,00DKK


Fuze75B Beam 75W LED Moving Head


Før: 4.695,00DKK

3.179,00DKK


Vare sæt - pakketilbud nr. 10004594


Før: 4.939,00DKK

2.839,00DKK


BeamZ professional IGNITE180B LED Beam Moving Head


Før: 6.382,00DKK

4.909,00DKK


Tiger E 7R Moving Head MKII 230W


Før: 6.695,00DKK

4.579,00DKK


Tiger E 7R Moving Head "B-STOCK"


Før: 7.175,00DKK

5.519,00DKK


Komplet Moving Head pakke - 4 stk. LED Mini Moving Head


Før: 7.995,00DKK

3.999,00DKK


Tiger 7R BS Moving Head


Før: 8.695,00DKK

5.959,00DKK


Fuze75B Beam 75W LED Moving Head Set 2 Pieces in Flightcase


Før: 9.995,00DKK

6.839,00DKK


Fuze75B Beam 75W LED Moving Head Set 2pcs in Flightcase "B-STOCK"


Før: 9.995,00DKK

4.949,00DKK


Tiger E 7R 230W MK2 Moving Head 2psc in Flightcase


Før: 13.895,00DKK

9.539,00DKK


BeamZ professional IGNITE180B LED Beam Moving Head 2 stk. i Flightcase


Før: 14.065,00DKK

10.819,00DKK


BeamZ professional Tiger 7R Hybrid Moving head kit 2 stk. i Flightcase


Før: 20.895,00DKK

10.449,00DKK


Tiger 7R Hybrid Moving head kit 2 pieces in Flightcase "B-STOCK"


Før: 20.895,00DKK

8.359,00DKK


BeamZ professional IGNITE 180B LED Moving Head - Pakke med 4 stk.


Før: 28.378,00DKK

21.829,00DKK


Tiger 17R Beam/Spot 350W Moving Head 2pcs in Flightcase


Før: 29.395,00DKK

20.259,00DKK


Tiger 18R BSW 380W CMY Moving Head 2pcs in Flightcase


Før: 41.595,00DKK

28.619,00DKK


Beamz Panther 40 LED Spot Movinghead


Før: 1.395,00DKK

922,00DKK


BeamZ Panther 35 Led Spot Moving Head Med Led Ring


Før: 1.795,00DKK

1.189,00DKK


Panther 70 LED Spot Moving Head


Før: 2.295,00DKK

1.421,00DKK


BeamZ professional IGNITE60 LED Spot Moving Head


Før: 2.781,00DKK

2.139,00DKK


IGNITE60 LED Spot Moving Head "B-STOCK"


Før: 3.392,00DKK

2.609,00DKK


BeamZ Panther 25 LED Spot MovingHead


Før: 3.495,00DKK

2.399,00DKK


Panther 25 Led Spot "B-STOCK"


Før: 3.495,00DKK

1.059,00DKK


BeamZ Illusion II Moving Head 3 LED ring 30W Spot


Før: 4.395,00DKK

3.019,00DKK


Fuze75S Spot 75W LED Moving Head


Før: 5.195,00DKK

3.176,00DKK


BeamZ professional IGNITE150 LED Spot Moving Head


Før: 5.264,00DKK

4.049,00DKK


Moving Head pakke med 2 stk. Professionelle Panther 25 mini moving heads


Før: 5.399,00DKK

2.499,00DKK


BeamZ professional IGNITE180 Spot LED Moving Head


Før: 6.148,00DKK

4.729,00DKK


IGNITE150 LED Spot Moving Head "B-STOCK"


Før: 6.759,00DKK

5.199,00DKK


IGNITE120 LED Spot 120W Moving Head


Før: 6.795,00DKK

4.639,00DKK


IGNITE180 Spot LED Moving Head "B-STOCK"


Før: 8.410,00DKK

6.469,00DKK


BeamZ professional IGNITE150 LED Spot Moving Head - Pakke med 2 stk.


Før: 9.996,00DKK

7.689,00DKK


BeamZ professional Ignite 60 - Pakke med 4 stk.


Før: 10.412,00DKK

8.009,00DKK


Fuze75S Spot 75W LED Moving Head Set 2 Pieces in Flightcase


Før: 10.795,00DKK

7.429,00DKK


Moving Head pakke med 4 stk. Panther 25 mini moving heads. Perfekt til mobildiskotek


Før: 10.999,00DKK

3.499,00DKK


BeamZ Illusion II Moving - Pakketilbud


Før: 12.206,00DKK

5.739,00DKK


BeamZ professional IGNITE180 Spot LED Moving Head 2 stk. i Flightcase


Før: 14.065,00DKK

10.819,00DKK


IGNITE120 LED Spot 120W Moving Head Set 2pcs in Flightcase


Før: 14.495,00DKK

9.959,00DKK


BeamZ professional IGNITE150 LED Spot Moving Head - Pakke med 4 stk.


Før: 19.993,00DKK

15.379,00DKK


BeamZ professional IGNITE180 Spot LED Moving Head - Pakke med 4 stk.


Før: 23.360,00DKK

17.969,00DKK


BeamZ professional Ignite 60 - Pakke med 6 stk.


Før: 24.595,00DKK

11.999,00DKK


BeamZ professional IGNITE 180 Spot LED Moving Head - Pakke med 4 stk.


Før: 28.352,00DKK

21.809,00DKK


BeamZ MHL74 Mini Moving Head 7x 10W 4-i-1 LED


Før: 1.026,00DKK

789,00DKK


Beamz MHL74 Mini Moving Head 7x 10W LED hvid


Før: 1.395,00DKK

939,00DKK


BeamZ MHL90 Mini Moving Head Wash 5x 18W 6-i-1 LEDs


Før: 1.455,00DKK

1.119,00DKK


BeamZ MHL108MK3 Mini Moving Head 18x 3W (3-1 RGB)


Før: 1.495,00DKK

999,00DKK


MHL-90 Mini Moving Head Wash 5x 18W RGBAW-UV LEDs "B-STOCK"


Før: 1.546,00DKK

1.189,00DKK


Vare sæt - pakketilbud nr. 10094768


Før: 2.274,00DKK

1.749,00DKK


MHL36 Moving head set of 2 pieces in bag


Før: 2.495,00DKK

1.379,00DKK


BeamZ MHL45 Mini Moving Head 3x 15W COB


Før: 3.095,00DKK

1.299,00DKK


BeamZ MHL74 Mini Moving Head 7x 10W 4-in-1 LED - Pakketilbud


Før: 3.119,00DKK

1.739,00DKK


Beamz MHL74 Mini Moving Head 7x 10W LED White - Pakketilbud


Før: 3.652,00DKK

2.029,00DKK


BeamZ MHL90 Mini Moving Head Wash 5x 18W 6-in-1 LEDs - Pakketilbud


Før: 3.769,00DKK

2.129,00DKK


BeamZ MHL108MK3 Mini Moving Head 18x 3W (3-1 RGB) - Pakketilbud


Før: 3.990,00DKK

2.139,00DKK


Fuze610Z Wash 6x 10W LED Moving Head Zoom


Før: 4.695,00DKK

3.179,00DKK


Vare sæt - pakketilbud nr. 10003180


Før: 5.589,00DKK

2.999,00DKK


Vare sæt - pakketilbud nr. 10003315


Før: 6.538,00DKK

3.569,00DKK


Fuze610Z Wash 6x 10W LED Moving Head Zoom Set 2 Pieces in Flightcase


Før: 9.795,00DKK

6.719,00DKK


Fuze610Z Wash 6x 10W LED Moving Head Zoom Set 2pcs in Flightcase "B-STOCK"


Før: 9.795,00DKK

4.759,00DKK


BeamZ professional MHL1915 LED Zoom Moving Head 2 stk. i Flightcase


Før: 13.363,00DKK

10.279,00DKK


Matrix55 LED Moving head 2pcs in Flightcase "B-STOCK"


Før: 14.455,00DKK

8.779,00DKK


MHL740 LED Moving Head Zoom 7x40W 2 pieces in Flightcase


Før: 21.595,00DKK

14.859,00DKK


MHL1240 LED Moving Head Zoom 12x40W 2 pieces in Flightcase


Før: 31.995,00DKK

22.019,00DKK
| | |
| --- | --- |
| Viser 1 til 100 (af 121 produkter) | Søgningen fandt: 1 |
| | | | |
| --- | --- | --- | --- |
| | | | |
| | Eurolite Omega Holder TMH-30/60 | 79,00DKK | |
| | Eurolite Omega Holder TMH-30/40/60 | 169,00DKK | |
| | Reservedel Gobo stepmotor til VDP250MH6/2 | 239,00DKK | |
| | BeamZ MHL74 Mini Moving Head 7x 10W 4-i-1 LED | 1.026,00DKK 789,00DKK | |
| | Illusion 1 Moving Head LED Beam with LED Ring "C-STOCK" | 2.195,00DKK 799,00DKK | |
| | Beamz Panther 40 LED Spot Movinghead | 1.395,00DKK 922,00DKK | |
| | Panther 15 Pocket Beam LED moving head "B-STOCK" | 1.895,00DKK 929,00DKK | |
| | Beamz MHL74 Mini Moving Head 7x 10W LED hvid | 1.395,00DKK 939,00DKK | |
| | BeamZ MHL108MK3 Mini Moving Head 18x 3W (3-1 RGB) | 1.495,00DKK 999,00DKK | |
| | BeamZ Panther 15 - Mini Moving Head Spot / 10W LED RGBW | 1.895,00DKK 1.019,00DKK | |
| | Panther 25 Led Spot "B-STOCK" | 3.495,00DKK 1.059,00DKK | |
| | BeamZ MHL90 Mini Moving Head Wash 5x 18W 6-i-1 LEDs | 1.455,00DKK 1.119,00DKK | |
| | BeamZ Panther 35 Led Spot Moving Head Med Led Ring | 1.795,00DKK 1.189,00DKK | |
| | MHL-90 Mini Moving Head Wash 5x 18W RGBAW-UV LEDs "B-STOCK" | 1.546,00DKK 1.189,00DKK | |
| | BeamZ MHL45 Mini Moving Head 3x 15W COB | 3.095,00DKK 1.299,00DKK | |
| | MHL36 Moving head set of 2 pieces in bag | 2.495,00DKK 1.379,00DKK | |
| | Panther 70 LED Spot Moving Head | 2.295,00DKK 1.421,00DKK | |
| | BeamZ Illusion 1 Moving Head LED Beam med LED Ring | 2.195,00DKK 1.459,00DKK | |
| | LED moving head TWIST-30LED | 1.620,00DKK | |
| | BeamZ MHL74 Mini Moving Head 7x 10W 4-in-1 LED - Pakketilbud | 3.119,00DKK 1.739,00DKK | |
| | Vare sæt - pakketilbud nr. 10094768 | 2.274,00DKK 1.749,00DKK | |
| | Beamz MHL74 Mini Moving Head 7x 10W LED White - Pakketilbud | 3.652,00DKK 2.029,00DKK | |
| | Eurolite LED TMH-17 Moving Head Spot | 2.029,00DKK | |
| | Mini LED moving wash WASH-50LED | 2.112,00DKK | |
| | BeamZ MHL90 Mini Moving Head Wash 5x 18W 6-in-1 LEDs - Pakketilbud | 3.769,00DKK 2.129,00DKK | |
| | BeamZ MHL108MK3 Mini Moving Head 18x 3W (3-1 RGB) - Pakketilbud | 3.990,00DKK 2.139,00DKK | |
| | BeamZ professional IGNITE60 LED Spot Moving Head | 2.781,00DKK 2.139,00DKK | |
| | Vare sæt - pakketilbud nr. 10003364 | 3.288,00DKK 2.189,00DKK | |
| | LED moving spot wash SPOTWASH-3048 | 2.236,00DKK | |
| | BeamZ Panther 60 LED stråle Moving Head | 3.695,00DKK 2.259,00DKK | |
| | BeamZ Panther 25 LED Spot MovingHead | 3.495,00DKK 2.399,00DKK | |
| | Moving Head pakke med 2 stk. Professionelle Panther 25 mini moving heads | 5.399,00DKK 2.499,00DKK | |
| | Eurolite LED MFX-2 Beam Effect | 2.539,00DKK | |
| | IGNITE60 LED Spot Moving Head "B-STOCK" | 3.392,00DKK 2.609,00DKK | |
| | Razor500 Moving Head with Rotating lenses "B-STOCK" | 4.549,00DKK 2.609,00DKK | |
| | Vare sæt - pakketilbud nr. 10004594 | 4.939,00DKK 2.839,00DKK | |
| | Scandlight Moving LED 36x1W, En hurtig og lysstærk washeffekt, som | 2.849,00DKK | |
| | LED moving head TWIST-60LED | 2.924,00DKK | |
| | Vare sæt - pakketilbud nr. 10003180 | 5.589,00DKK 2.999,00DKK | |
| | BeamZ Illusion II Moving Head 3 LED ring 30W Spot | 4.395,00DKK 3.019,00DKK | |
| | Eurolite LED MFX-9 Beam Effect | 3.039,00DKK | |
| | Eurolite LED TMH-X1 Moving Head Beam | 3.039,00DKK | |
| | Fuze75S Spot 75W LED Moving Head | 5.195,00DKK 3.176,00DKK | |
| | Fuze610Z Wash 6x 10W LED Moving Head Zoom | 4.695,00DKK 3.179,00DKK | |
| | Fuze75B Beam 75W LED Moving Head | 4.695,00DKK 3.179,00DKK | |
| | Eurolite LED MFX-7 Ball | 4.079,00DKK 3.439,00DKK | |
| | Moving Head pakke med 4 stk. Panther 25 mini moving heads. Perfekt til mobildiskotek | 10.999,00DKK 3.499,00DKK | |
| | Eurolite LED TMH-41 Hypno Moving Head Spot | 3.549,00DKK | |
| | Vare sæt - pakketilbud nr. 10003315 | 6.538,00DKK 3.569,00DKK | |
| | Eurolite LED TMH-60 MK2 Moving Head Spot COB | 3.819,00DKK | |
| | Komplet Moving Head pakke - 4 stk. LED Mini Moving Head | 7.995,00DKK 3.999,00DKK | |
| | BeamZ professional IGNITE150 LED Spot Moving Head | 5.264,00DKK 4.049,00DKK | |
| | Eurolite LED TMH-X Bar 5 Moving-Head Beam | 4.059,00DKK | |
| | LED moving head CUBE-630/RGBW | 4.165,00DKK | |
| | Eurolite LED MFX-10 Beam Effect | 4.569,00DKK | |
| | Tiger E 7R Moving Head MKII 230W | 6.695,00DKK 4.579,00DKK | |
| | IGNITE120 LED Spot 120W Moving Head | 6.795,00DKK 4.639,00DKK | |
| | BeamZ professional IGNITE180 Spot LED Moving Head | 6.148,00DKK 4.729,00DKK | |
| | Fuze610Z Wash 6x 10W LED Moving Head Zoom Set 2pcs in Flightcase "B-STOCK" | 9.795,00DKK 4.759,00DKK | |
| | BeamZ professional IGNITE180B LED Beam Moving Head | 6.382,00DKK 4.909,00DKK | |
| | Fuze75B Beam 75W LED Moving Head Set 2pcs in Flightcase "B-STOCK" | 9.995,00DKK 4.949,00DKK | |
| | Eurolite LED MFX-5 Beam Effect | 5.079,00DKK | |
| | IGNITE150 LED Spot Moving Head "B-STOCK" | 6.759,00DKK 5.199,00DKK | |
| | Tiger E 7R Moving Head "B-STOCK" | 7.175,00DKK 5.519,00DKK | |
| | BeamZ Illusion II Moving - Pakketilbud | 12.206,00DKK 5.739,00DKK | |
| | Tiger 7R BS Moving Head | 8.695,00DKK 5.959,00DKK | |
| | IGNITE180 Spot LED Moving Head "B-STOCK" | 8.410,00DKK 6.469,00DKK | |
| | Eurolite LED TMH-X12 Moving-Head Spot | 6.599,00DKK | |
| | Fuze610Z Wash 6x 10W LED Moving Head Zoom Set 2 Pieces in Flightcase | 9.795,00DKK 6.719,00DKK | |
| | Fuze75B Beam 75W LED Moving Head Set 2 Pieces in Flightcase | 9.995,00DKK 6.839,00DKK | |
| | Futurelight Color Wave LED Moving Bar | 7.009,00DKK | |
| | Futurelight Wave LED Moving Bar | 7.109,00DKK | |
| | Fuze75S Spot 75W LED Moving Head Set 2 Pieces in Flightcase | 10.795,00DKK 7.429,00DKK | |
| | BeamZ professional IGNITE150 LED Spot Moving Head - Pakke med 2 stk. | 9.996,00DKK 7.689,00DKK | |
| | BeamZ professional Ignite 60 - Pakke med 4 stk. | 10.412,00DKK 8.009,00DKK | |
| | Eurolite Set 2x LED TMH-X1 Moving-Head Beam + Case | 8.129,00DKK | |
| | Tiger 7R Hybrid Moving head kit 2 pieces in Flightcase "B-STOCK" | 20.895,00DKK 8.359,00DKK | |
| | Eurolite LED TMH-X5 Moving Head Wash Zoom | 8.639,00DKK | |
| | Matrix55 LED Moving head 2pcs in Flightcase "B-STOCK" | 14.455,00DKK 8.779,00DKK | |
| | Futurelight EYE-7.i LED Moving Head Beam | 9.139,00DKK | |
| | Eurolite Set 2x LED TMH-60 MK2 + Case | 9.449,00DKK | |
| | Tiger E 7R 230W MK2 Moving Head 2psc in Flightcase | 13.895,00DKK 9.539,00DKK | |
| | Futurelight EYE-7 RGBW Zoom LED Moving Head Wash | 9.649,00DKK | |
| | Futurelight PLB-130 Moving Head | 9.959,00DKK | |
| | IGNITE120 LED Spot 120W Moving Head Set 2pcs in Flightcase | 14.495,00DKK 9.959,00DKK | |
| | BeamZ professional MHL1915 LED Zoom Moving Head 2 stk. i Flightcase | 13.363,00DKK 10.279,00DKK | |
| | BeamZ professional Tiger 7R Hybrid Moving head kit 2 stk. i Flightcase | 20.895,00DKK 10.449,00DKK | |
| | Eurolite Set 2x LED TMH-60 MK2 + Case with wheels | 10.469,00DKK | |
| | BeamZ professional IGNITE180 Spot LED Moving Head 2 stk. i Flightcase | 14.065,00DKK 10.819,00DKK | |
| | BeamZ professional IGNITE180B LED Beam Moving Head 2 stk. i Flightcase | 14.065,00DKK 10.819,00DKK | |
| | BeamZ professional Ignite 60 - Pakke med 6 stk. | 24.595,00DKK 11.999,00DKK | |
| | Futurelight DMB-160 LED Moving Head | 12.699,00DKK | |
| | MHL740 LED Moving Head Zoom 7x40W 2 pieces in Flightcase | 21.595,00DKK 14.859,00DKK | |
| | Eurolite LED TMH-X25 Zoom Moving-Head | 15.239,00DKK | |
| | Futurelight DMH-100 RGBW LED Moving Head | 15.239,00DKK | |
| | BeamZ professional IGNITE150 LED Spot Moving Head - Pakke med 4 stk. | 19.993,00DKK 15.379,00DKK | |
| | Futurelight PLB-230 Moving Head | 17.279,00DKK | |
| | BeamZ professional IGNITE180 Spot LED Moving Head - Pakke med 4 stk. | 23.360,00DKK 17.969,00DKK | |
| | Futurelight Set 2x Color Wave LED Moving Bar + Case | 18.149,00DKK | |
| | Futurelight Set 2x Wave LED Moving Bar + Case | 18.289,00DKK | |
| | |
| --- | --- |
| Viser 1 til 100 (af 121 produkter) | Søgningen fandt: 1 |

Dimavery DBMC-913 Cymbal 13-Crash
819,00DKK
689,00DKK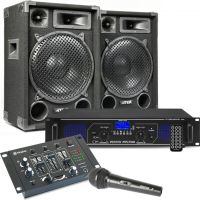 Vare sæt - pakketilbud nr. 10081480
3.366,00DKK
2.589,00DKK

| | | |
| --- | --- | --- |
| | Sprog | |
| | | |
| --- | --- | --- |
| | Valuta | |