| | | |
| --- | --- | --- |
| | Categories | |
| | | |
| --- | --- | --- |
| | Manufacturers | |

Deck750 Stage 2x 1M HEXA "C-STOCK"
4.459,00DKK
2.029,00DKK

| | | |
| --- | --- | --- |
| | Information | |
Cabstone -

SoundOne Bluetooth højttaler m. LiION batteri

10A77H07 | 95147




979,00DKK

749,00DKK

The price includes 25% Danish VAT




In stock in our shop

Delivery time: 1 workday when ordered before 15.00.

This item is in stock in our warehouse and is therefore available for pick-up instead of shipment if preferred.

Butikkens adresse og åbningstid er:
DiscoWorld
Møllehaven 9
4040 Jyllinge - vis på kort

Butik og Telefon
Tirsdag, Onsdag og Fredag
10.00 til 17.30
Lager og vareudlevering
Mandag, tirsdag, onsdag
torsdag og fredag
09:00 til 17:30

OBS: Vi har kun 1 stk. af denne vare.
SoundOne sigter mod en topplacering inden for kategorien af Bluetooth højttaler modeller. Den kombinerer høj ydeevne med overbevisende lydkvalitet samt et karakteristisk, unikt design. Ved hjælp af den nyeste trådløse teknologi, en aktiv subwoofer og kraftfulde stereohøjttalere, er den i stand til at imponere med en velafbalanceret lyd, herunder dyb bas, over hele frekvensområdet. Selv ved højt lydniveau leverer den en ren og fyldig lyd i hele rummet. NFC parring, et kraftigt indbygget batteri og USB opladning gør den nem at gå til og bruge. SoundOne er vores nummer et!
Audio-streaming i bedste kvalitet takket være Bluetooth 4.0
Fyldig stereolyd i hele rummet fra indbygget 13W forstærker og aktiv subwoofer
Indbygget LiION batteri med lang holdbarhed og lang driftstid (ca. 13 timer)
Integreret PowerBank for nem og hurtig opladning af din smartphone eller tablet, mens du lytter
Takket være NFC og auto-parring, sat op og klar til brug på næsten ingen tid
Stor brugervenlig touch-panel til nem betjening
Integreret håndfri telefon funktion med mikrofon
Trådløs teknologi:
Understøttet Bluetooth profiler A2DP, AVRCP, HFP
Bluetooth-specifikationen 4,0
Parring Modes Auto-PIN-kode, NFC, PIN manuell
Maks. Bluetooth-rækkevidde 10 m
Woofer type: Aktiv
Frekvensområde på 80 Hz
Indbygget forstærker: Ja
Signal-til-støj-forhold (>) 65 dB
Lydkvalitet: Stereo
Frekvensområde: 80-20.000 Hz
Maks effekt: 13 W
Konstruktionstype 3-vejs system
Impedans 4 Ohm
Diameter på fuld-tone enhed: Ø45mm
Diameter på basenhed: Ø60mm
Spænding: 7,4 V
Integreret: Ja
Maks. kapacitet 5200 mAh
Teknologi: Litium-Ion batteri (Li-Ion)
Opladningstid: Maks. 3 timer
Driftstid ved maks. opladning: Ca. 13 timer (afhængig af brug)
Frekvensområde: 50-10.000 Hz
Følsomhed: 42 ± 3 dB
Impedans: 2,2 kOhm
Indgangsspænding: 5 Vdc
DC-stik (4,00 x 1,70mm)
USB 2.0 Micro-stik (type B)
USB 2.0-port (type A)
3,5mm JACK (3-polet, Stereo)
Bluetooth højttaler
100-240Vac til 5Vdc Euro/UK netadapter
Audiokabel med 2 x 3,5 stereo JACK han stik
USB 2.0 kabel med USB A han til micro-USB han stik
Dansk brugermanual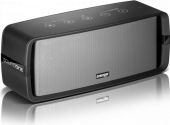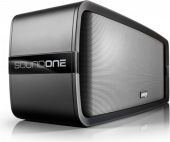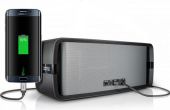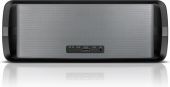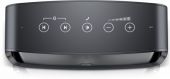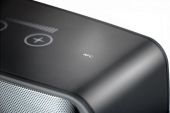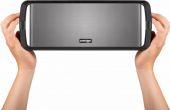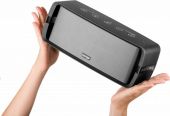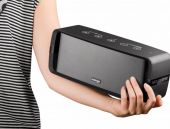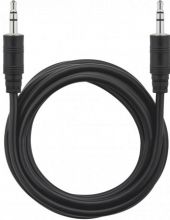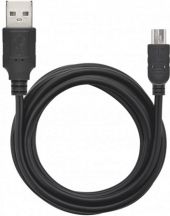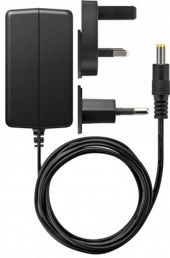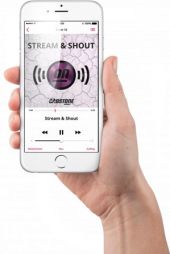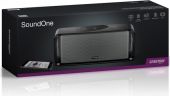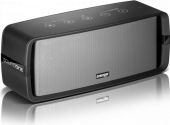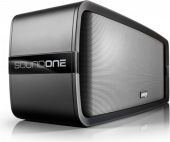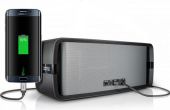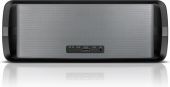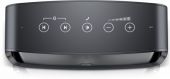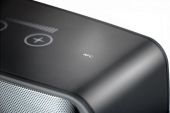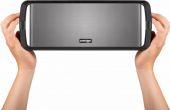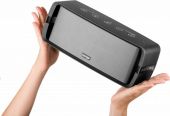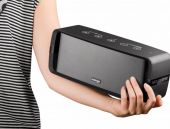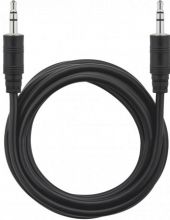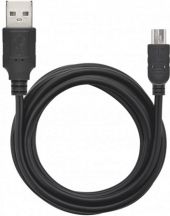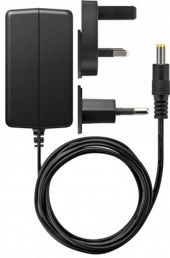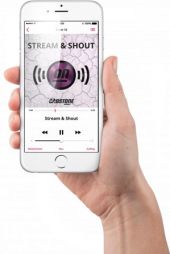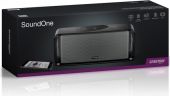 Bailey lights - Filament LED std.pære 230V / 2W, E27 sokkel (2700K)

PEREL - Trekantet solsejl 3,6 x 3,6 x 3,6m CREMEHVID

Plastkappeledning 3 x 0,75mm² PKLJ rund, HVID (metervare)


Antari M-31 Wireless controller
2.139,00DKK
1.859,00DKK


Eurolite TPC-15 Swivel Coupler, silver "B-STOCK"
179,00DKK
139,00DKK

| | | |
| --- | --- | --- |
| | Languages | |
| | | |
| --- | --- | --- |
| | Currencies | |