| | | |
| --- | --- | --- |
| | Categories | |
| | | |
| --- | --- | --- |
| | Manufacturers | |


PowerDynamics, PDA-B2000 Professional Amp "C-STOCK"
7.395,00DKK
4.500,00DKK

| | | |
| --- | --- | --- |
| | Information | |
MADRIX NEO - USB DMX512 interface

10A87H84




3.629,00DKK

The price includes 25% Danish VAT




Delivery time: 4-8 workdays.

Butikkens adresse og åbningstid er:
DiscoWorld
Møllehaven 9
4040 Jyllinge - vis på kort

Butik og Telefon
Tirsdag, Onsdag og Fredag
10.00 til 17.30
Lager og vareudlevering
Mandag, tirsdag, onsdag
torsdag og fredag
09:00 til 17:30

MADRIX USB/DMX interface to issue a DMX universe over XLR
MADRIX NEO is a reliable, easy-to-use, and high-quality DMX512 USB hardware interface including MADRIX software for LED control and MADRIX 3 software license
The interface can be used for DMX input or DMX output to connect DMX512 devices to your computer
The MADRIX software license for 512 DMX channels per device is already included and automatically activated when connected to MADRIX
MADRIX NEO can be easily connected to your computer using the USB port
Features a 5-pin, female NEUTRIK XLR port
If you want to use DMX-IN, please use a 5-pin XLR male to 5-pin XLR male gender changer
Full USB 2.0 support, Power over USB, Hot Swapping, and Plug & Play
Multiple devices can be used together without problems
Solid metal enclosure with eye-catching design
MADRIX is a powerful, easy-to-use, and award-winning LED lighting control software
Allows you to realize all kinds of different LED projects and lighting designs
A normal PC/laptop can be used for professional LED control
Allows mapping in 2D (pixel mapping) as well as real, spatial 3D (voxel mapping)
The software generates unique effects, visuals, and animations live and in real time
No additional content is required
Already includes a multitude of stock effects that are fully customizable (in speed, color, shape, direction, size, movement, position, brightness, etc.)
Analyzes incoming audio signals Sound2Light and Music2Light in real time
New lighting scenes can easily be created in seconds
Variety of options to combine visuals and graphical elements (layers, mix modes, filters, etc.)
256 x 256 Storage Places to organize and store effects
DJ-like operation with 2 decks (Left/Right) and a crossfader
3 real-time previews to show your visual effects in advance (incl. 2D/3D, zoom, rotation)
Controls up to 4 color channels per pixel/voxel (e.g. 1-channel, 2-channel, RGB, RGBW fixtures)
Freely configurable Cue List for automated playback of a show (incl. time, date, duration, etc.)
Supports Time Code from Art-Net, MIDI, SMPTE, and system time
Remote control available via DMX-IN, Art-Net Remote, MIDI-IN, HTTP (internet browser), CITP
Accompanying Fixture Editor provided including large fixture library
Includes various other tools and features (DMX Fader Tool, DMX Watcher, Matrix Generator, Patch Editor, Touch Screen window, backup system, scripting, mapping, scaling, etc.)
MADRIX minimum system requirements: 2.0 GHz dual-core CPU, OpenGL 2.0 graphics card (NVIDIA recommended), 2 GB RAM, 1 GB free harddisk space, 1280 x 768 screen resolution, network card, sound card, USB 2.0
MADRIX supported operating systems: Microsoft Windows Vista | 7 | 8 | 8.1 | 10 (compatible with 32 bit and 64 bit)
Installation instructions and software available in English, Spanish, French, and Simplified Chinese
User manual and quick start guide available in English
Free software demo version, user manuals, and more information available at www.madrix.com
Package Contents: 1x MADRIX NEO - DMX512 interface, 1x USB cable, 1x Quick Start Guide, 1x CD-ROM with MADRIX - Software and drivers
Can receive and process up to 512 DMX channels
Can transmit up to 512 DMX channels
Controlling by DMX via USB built-in
Made in Germany
Power supply:
5 V DC 500 mA
Power connection:
Mains input USB, type B Power supply cord for USB A mains connection (provided)
DMX channels:
Input 512
Output 512
DMX output:
1 x 5-pin XLR (F) mounting version
Control:
DMX via USB built-in
USB port:
USB 2.0, Typ B
Use of brands:
Built with NEUTRIK connector
Dimensions:
Width: 7,8 cm
Depth: 5,9 cm
Height: 3,5 cm
Weight:
240 g



P12BT Portable Sound System 12" BT/MP3/USB/SD/VHF/IRC "C-STOCK"
139.177,00DKK
939,00DKK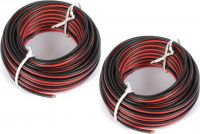 Bundle no.: 10003193
6.421,00DKK
67,95DKK

| | | |
| --- | --- | --- |
| | Languages | |
| | | |
| --- | --- | --- |
| | Currencies | |