| | | |
| --- | --- | --- |
| | Categories | |
| | | |
| --- | --- | --- |
| | Manufacturers | |

Omnitronic GNOME-202 Mini Mixer silver "B-STOCK"
480,00DKK
369,00DKK

| | | |
| --- | --- | --- |
| | Information | |
PEREL -

Elektrisk terrassevarmer 1500W, IPX4, m. kæde (50cm)

10A94G39 | PHC1500-H2




849,00DKK

The price includes 25% Danish VAT




In stock
Delivery time: 1 - 3 workdays.

This article is in stock, but not in our shop.
You are welcome to write in the comment field that you want to pick up the article yourself. We will contact you when the article is ready for collection in our shop.
Shipment charges are deducted when you collect the article in our shop.

Vil du prøve denne denne vare
Hvis du gerne vil prøve denne vare inden du beslutter dig for at købe den, så vil vi meget gerne vise dig varen i vores showroom. Kontakt os gerne og aftal hvornår det passer dig, så har vi varen klar til du kommer :o)

Ring 70 26 25 26

The address and opening time for the shop:
DiscoWorld
Møllehaven 9
4040 Jyllinge - show on map

Monday to Friday
09.00 til 17.30
Saturday and Sunday
Closed

1 heat position
Carbon heating tube
Plug on/off
Appliance is for outdoor use only (suitable for safe operation outside enclosed spaces).
Power supply: 220-240 VAC 50/60 Hz
Power consumption : 1500 W
IP rating : IPX4
Cord length : 1.6 m
Metal chain length: 50 cm
Material : Aluminium
Dimensions: Ø 42 x 47 cm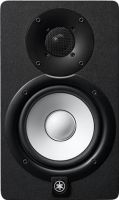 Yamaha HS5 POWERED SPEAKER SYSTEM (HS5 E) "B-STOCK"
1.572,00DKK
1.149,00DKK

| | | |
| --- | --- | --- |
| | Languages | |
| | | |
| --- | --- | --- |
| | Currencies | |